To me there is something quite magical about taking raw materials such as clay and turning them into works of art and functional pieces. Pieces just seem to emerge under the skilled hands of the artisan. Our shop profile is about one such artisan, Mari from MudBugCreations. I decided to find out a bit more about Mari and her creations. I'm sure you will enjoy your visit with her as much as I did.
How would you describe what you create and sell? What makes it unique or special?
In my opinion, I create functional pieces of ceramic art. Every piece is different; I rarely make the same piece twice. This creation process for me is more about expressing what I feel at the moment rather than what sells or what other people think I should be doing. The clay knows what it wants to be and I don't force anything from it. I love creating functional pieces because then I can appreciate the beauty of practicality and every day use.


How did you find your way to Etsy and how long have you been here?
I opened up shop on Etsy in November of 2011 after I stumbled across it while searching for a gift for my sorority sister. I floundered for a while, too hesitant to really put my heart and soul into the shop. After a while, I truly made an effort to maintain my shop. It became less terrifying and I enjoy updating and searching every single day. I love the feedback from my team, the support I have received there and am always pleased to chat with anyone on Etsy.
Tell me a bit about how you create – do you work with music, silence, in a special room?
I just recently managed to solidify my own studio. Before, I worked in a school studio. Now, I work in my own little corner of heaven, simply a basement with tools of the trade and happiness in every corner. As I throw pottery on the wheel, I listen to classic rock, ranging from Pink Floyd to Journey. As I do follow up work, like detailing and carving, I will usually listen to classical music. Vivaldi is my favorite and usually puts me in a perfect mood to work.
What inspires you to create? Where do your ideas come from?
As cheesy as it sounds, most of my design ideas come while I am sleeping. I wake up at 3 am or so, scribble the idea on a notepad next to my bed and go back to sleep. I also brainstorm in terms of practicality; what hasn't been done? What might be clever and useful?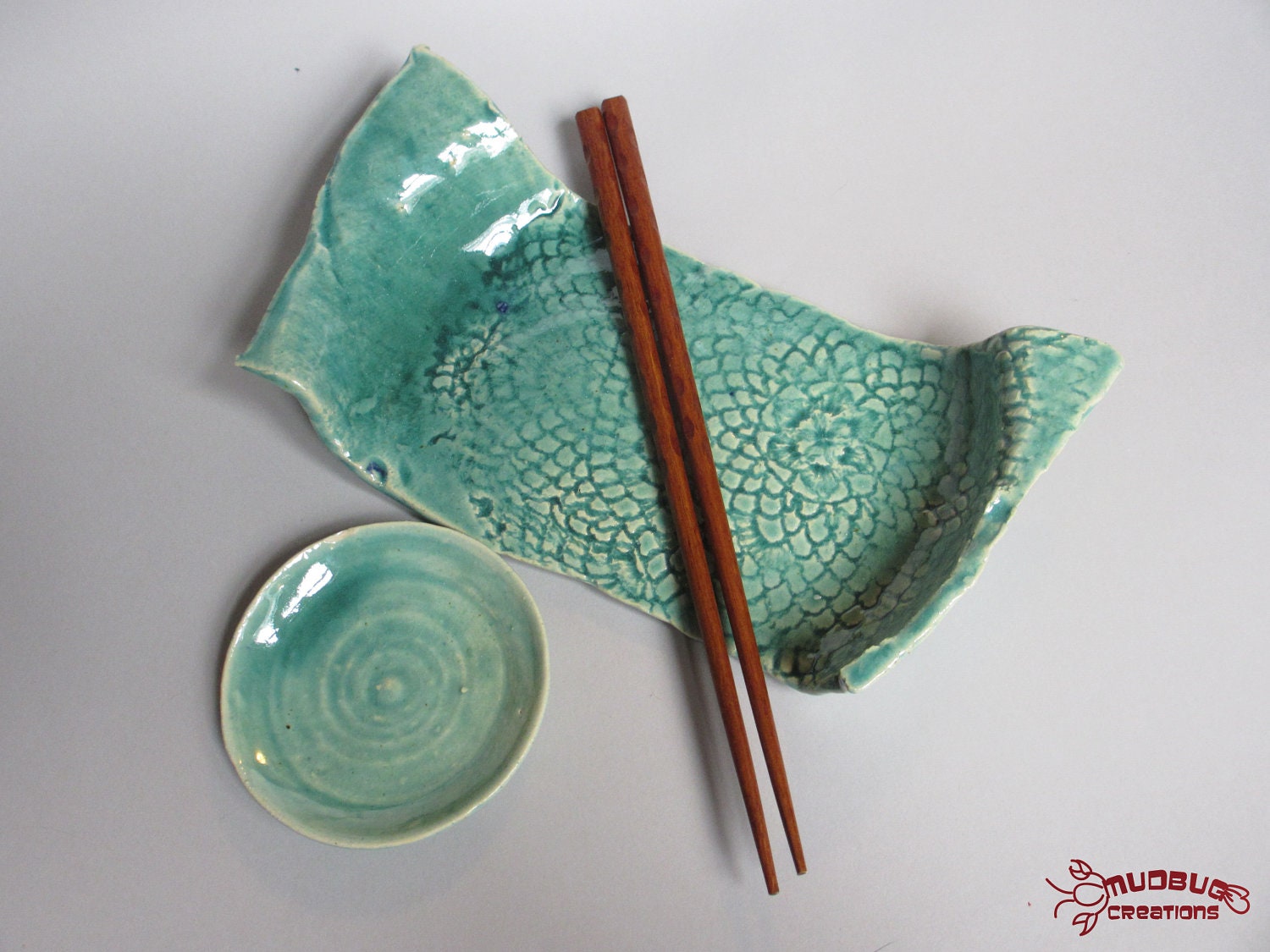 Teal sushi set with lace design
Tell us a bit about yourself
I live in Springfield, Missouri with two roommates who are quite funny and clever. My family also lives in the city with me. I am actually a student in Missouri State University's Doctorate of Physical Therapy program. It takes up 90% of my time. The other 10% is work and clay. It keeps me happy and pleasant.

Thanks Mari, this was quite interesting.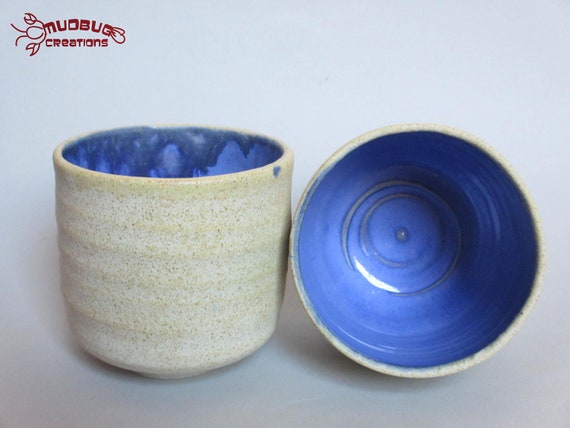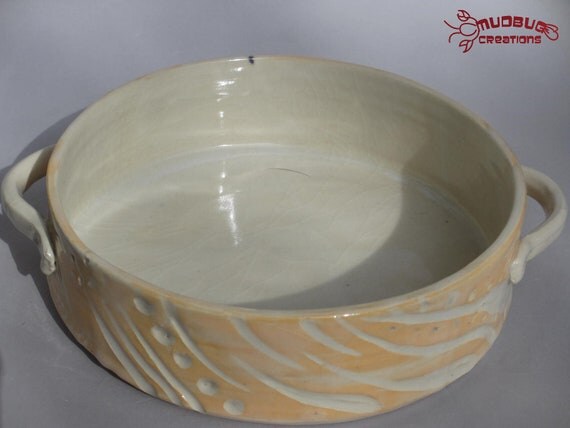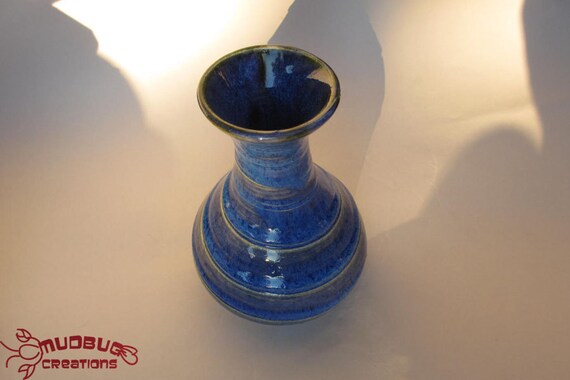 So, there you have it – the wonderful world of Mari at MudBugCreations. Here's how to find and stay connected to MudBugCreations around the Internet